As I sit here planning my trip to Rome and listening to Fleetwood Mac sing about the seven wonders of the world, I realized that I myself am about to embark on a journey to see my first of the "Seven New Wonders of The World". Since I was a little girl listening to Stevie Nicks' lyrics, I have longed to visit these amazing places. Having been to Italy before, I am certain that there will be far more than just The Colosseum to amaze me and that research is required if I want my vacation to meet my expectations. Without further adieu, here is my list of the must see attractions when visiting Rome.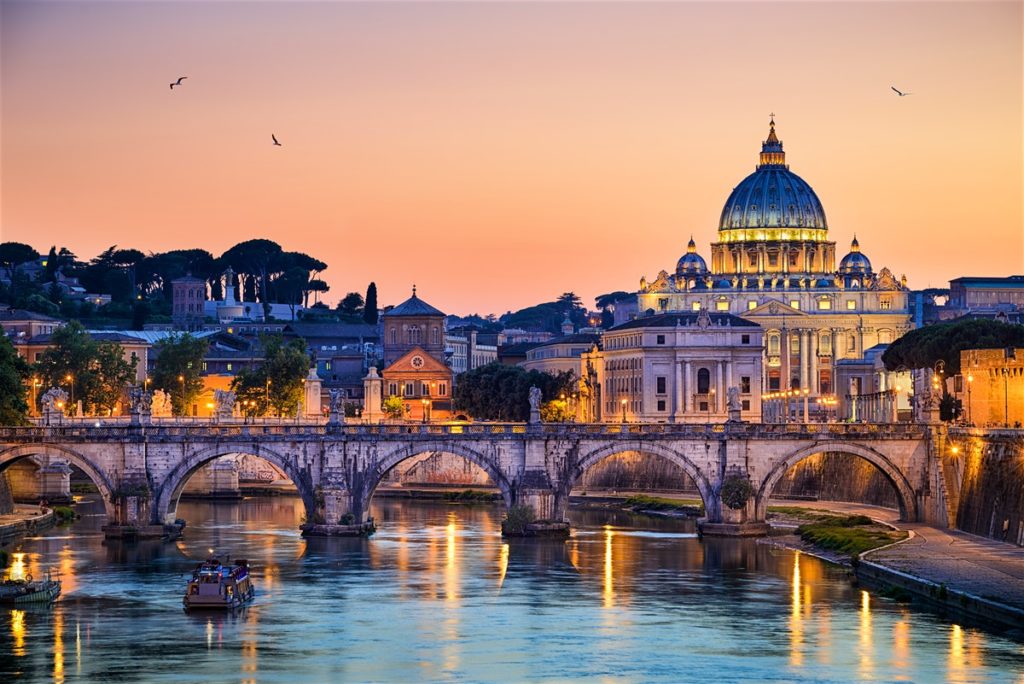 Colosseum (of course!)
No trip to Rome would be complete without taking in the incredible beauty, vastness, and wonder of the Colosseum. Built between 70-80 A.D. this massive structure is still largely intact despite earthquakes, time, and stone robbers. It was once used to stage gladiator contests, dramas, mock battles and more; but is now rated the top tourist attraction in all of Italy. Which makes doing my best Russell Crowe impression here number one on my to-do list during my stay.
Torre Argentina
An obviously less well-known attraction, but it is very important for the cat lover in me. This cat sanctuary is built on the ruins where Caesar was murdered, uncovered by excavations done in 1929. After excavations were complete, the feral cats took no time at all to settle in and make this their home. The site is now home to hundreds of cats and a foundation that cares for them.
Art, Architecture, and Museums
I could spend a year in Rome and not visit even half or the amazing architectural sites and museums it has to offer. Unfortunately, I don't have that kind of time right now, so I'll have to settle for my top picks. My number one pick, outside of the Vatican Museums because I'll get to those later, is the Galleria Doria Pamphilj. This museum is not just a building filled with art but a masterpiece of architecture and beauty. Stepping into any one of the apartments is like being sent back to another time. From the artwork to the furniture, floor to ceiling, this museum is filled with stunning works.
Vatican City
Home to St. Peter's Basilica and the Sistine Chapel, no trip to Rome would be complete without an adventure into the world's smallest independent state. In addition to these must-see sights the Vatican Museums house the most vast collection of ancient sculpture in the world. Add to that the view from the top of Cupola di San Pietro, the Vatican Gardens, and the Vatican Palace and I can't see any reason to skip the Vatican City.
Basilicas
With over 900 churches, it would be impossible to not visit at least one in Rome. One of the most interesting is Santa Maria dell'Orazione e Morte where in the crypt you can find etched skulls, skeletons built into the wall, and chandeliers made from bones. St. mary of the Angels and the Martyrs is another fascinating church, not so much for the church itself, but for the meridian-aligned sundial built into its floor. Built in the 18th century, the clock is accurate to this day and not only tells the time but the season as well.
Food
Finally, without any of the aforementioned attractions, I would visit Rome just for the food. I can start with an espresso and a pastry at one of the many cafes like Mondi and move on to pizza al taglio for lunch. For dinner, I can savor some pasta and wine at Felice a Testaccio followed by gelato at the nearby Brivido Gelateria. Finally, I can end my night by going back in time to the days of prohibition and having cocktails at The Jerry Thomas Project speakeasy-style bar.